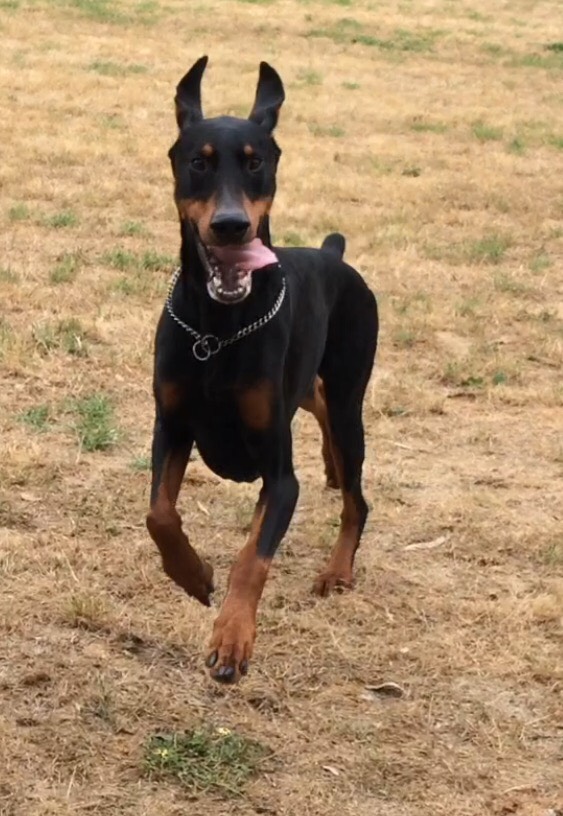 My male Dobermann 'Moses' sustained a significant spinal and shoulder injury as a result of falling two metres whilst protecting our property from intruders. Moses could not walk and was in great pain.
Emergency vets initially prescribed 'Rimadyl' to assist with the pain and suspected problem of nerve compression in the spine and shoulder. A specialist vet subsequently proposed a CT scan and spinal surgery. Instead, I contacted Cath McDowell.
Knowing that Moses could not stay on 'Rimadyl' due to its long-term negative effects, she immediately recommended her 'Spinal Stenosis' and 'Anti-Inflammatory' herbal alternatives (now called 'Mobility') to address the pain and injuries. She also recommended treatment with a canine chiropractor, a canine acupuncturist, and the inclusion of organic flaxseed and millet meal into his diet, which I implemented. Moses immediately responded to the herbal treatment. It was only then that he was able to comfortably sleep and rest at length.
Cath's herbal treatment, combined with visits from the canine chiropractor and canine acupuncturist, later hydrotherapy as well, had Moses walking again within a month. Three months later he was running, all without having had any surgical intervention. Now almost three years later at age 8.5 years, thanks to the untiring focus and commitment of Cath's remarkable work and gift, Moses is still happily running.