In August 2014 our beautiful Chocolate Labrador was diagnosed with Degenerative Myelopathy. This was a disease we knew nothing about at the time, but all we had been told was that there wasn't much more that could be done for his condition & that he would be lucky to see it through to Christmas, let alone another year of life.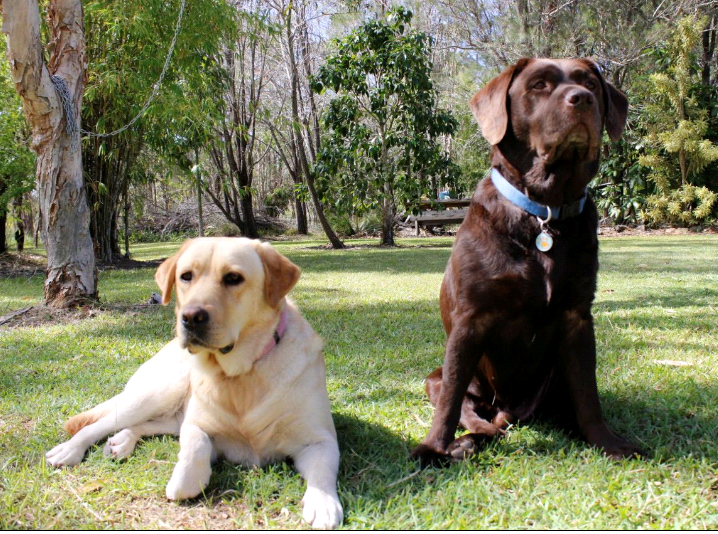 We weren't prepared to give up that easily on our dog that had done everything with us over the past 8 years, and it was during our extensive research on Degenerative Myelopathy that we stumbled across Mc Dowell's Herbal.
My online enquiry was responded to almost immediately & I was contacted by Kate, who not only gave me a couple of different suggestions as far as herbal medication went that we could try him on, but the wealth of information she shared with me on diet, exercises, books & material relating to his condition was amazing. She went over & above my initial enquiry into trying to help our beloved Benson!
We had nothing to loose & we started Benson on the suggested formula & got him onto a new diet – a raw food diet – immediately.
This August was 12 months since Benson's diagnosis of Degenerative Myelopathy. Never in our wildest dreams, after being told he was lucky to have 6 months left, did we ever think he would march past Christmas & begin to run, jump & be as active as he was prior to his diagnosis.
He could hardly walk 12 months ago, and to see our boy now running around our yard, down at the beach with our other Labrador & to be fully active again is truly amazing.
I cannot thank the team at McDowell's Herbal enough – especially Kate – for their fantastic support, recommendations & of course their specifically mixed herbs that have given our now 9 year old Lab a new lease on life.
Benson's condition for the time being has been stabilised & his ability to walk, run & jump again is remarkable.
I would highly recommend McDowell's Herbal. I am so grateful for the extended life their product has bought to our dog & will continue to use & recommend their products J
Angela & Damien Clarke