Just wanted to share that we have had my sister's miniature Dachshaund/MinPin mix on your protocol for Canine Lymphoma, plus the Maritime Pine Bark since mid-January.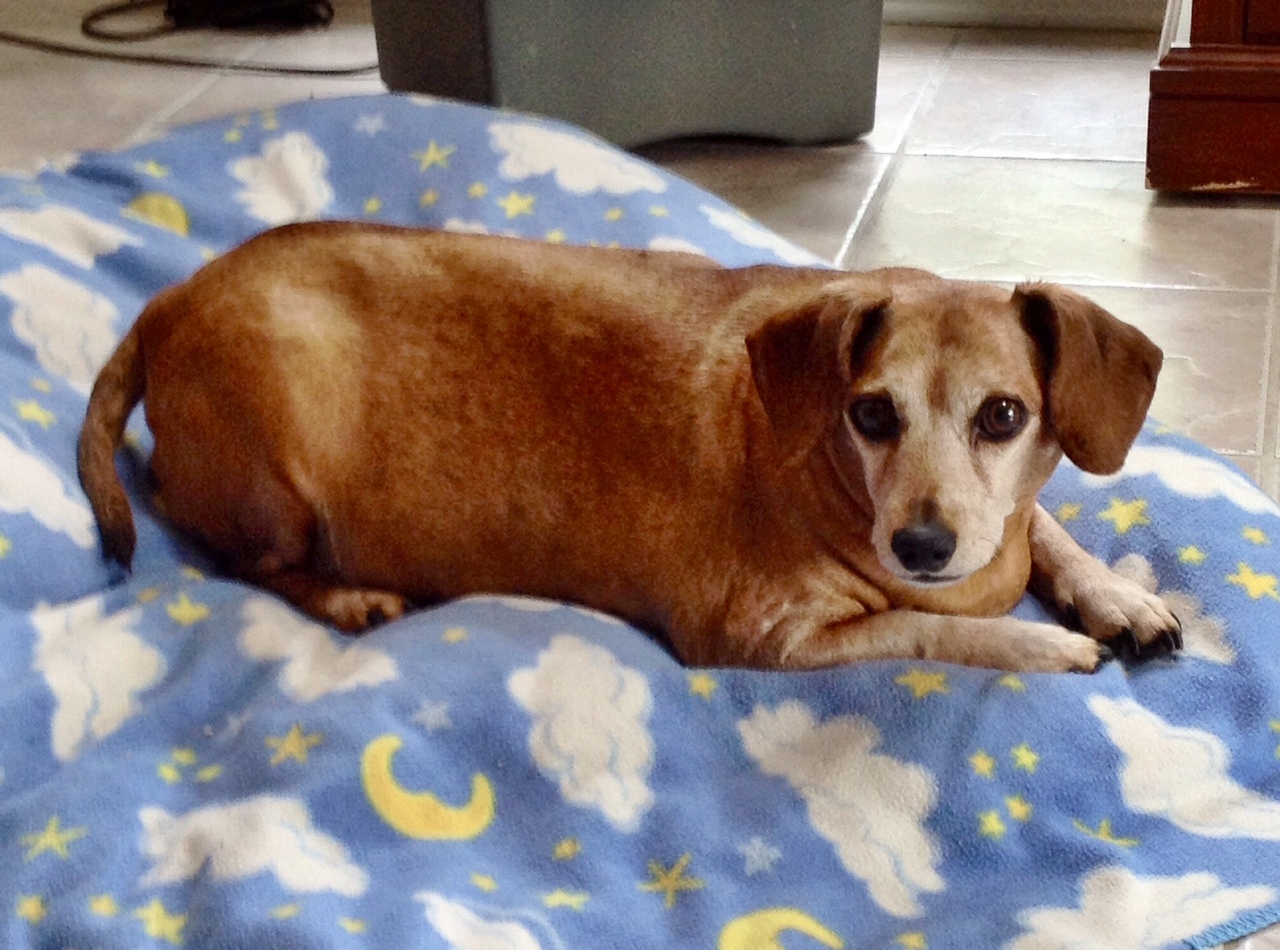 We started her on it about 10 days after the diagnosis and an online consultation with you. I am pleased to let you know that today, after a very thorough exam, our vet has reduced her prednisone from 15 mg per day to 10, given 5 mg a.m. and 5 mg p.m. She has not made any appreciable deterioration that we can tell, other than being more tired. However, the prednisone will cause that. Her lymph node swellings are gone, her eyes and gums look good, and although the vet did not say it, to all intents and purposes Ashley is in remission! Thanks so much for your product. We'll be placing our 3rd order next week. Lucinda Nelson, Murfreesboro, TN USA.

I think music in itself is healing.
It's an explosive expression of humanity.
It's something we are all touched by.
No matter what culture we're from,
everyone loves music. ---Billy Joel
Update 26th February 2015
Hi, George. Thanks for checking. It really is okay. We received the first bottle a couple of days ago, and now know the other one is on the way. As long as the meds will stay usable, we assume we will need them. This dog is alive and in remission from lymphoma (to the extent that the vet is second guessing the diagnosis!) because of your protocol. They did not misdiagnose her. Biopsy results were positive for lymphoma. She was first checked for lymphoma in October of 2013, and diagnosed in January of 2014. She should have died over a year ago as they usually give them 3 to 6 months after diagnosis, even with oral prednisone. She is still going strong and they have cut the prednisone back to a quarter of a 10 mg pill once a day. We are so grateful to have found your company. Thanks for all your help.
Cindy Nelson