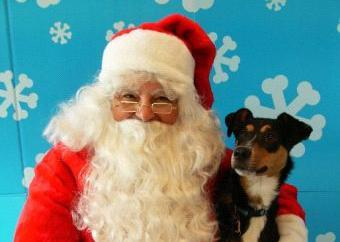 Five years ago today I adopted my first rescue dog. At the time, she was around 2. I always had pedigree dogs but this time I was going for one that really needed to be loved and feel secure in an household. From what we know about her history I was her 3rd home. We hit it off right from the start. Imagine we both had the same name of "Judy". Well that wasn't going to last long. Everyone said there can not be 2 of you in the same house. So it was decided that she was a special gift and I'd name her after Saint Francis so she quickly became Frances.
She came from out of state so once we got home our first visit was to the vet that I've used for 20 years. He looked at her and ran all sorts of precautionary tests. It turned out "my shadow" had lung worm. She was quickly treated for it. It then re-occured and she began panting more frequently over time and wasn't enjoying her play time or long power walks (she is very high energy). A lung x-ray was done and when the vet looked at the film he said if I didn't have a reasonable feel for her age I'd say she had old dog lungs. I was beside myself. The lung worm may have existed in her since she was a puppy doing all sorts of damage. Not knowing where to turn and not wanting her on medications I went to a holenistic - raw dog food specialist in Northern New Jersey. She evaluated the issue and we started her on a raw diet. However, this was not going to prevent the scar tissue on the lungs from becoming worse or help to heal them. After the owner of the holenstic company researched we found a place that could possibly help her. We contacted Robert McDowell in Australia and a decision was made to put her on 2 different types of herbs which was the Maritime Pin eBark and Lung Capasity Mix. While we continue indefinitely to use one of the herbs we've not needed the other. "My Shadow" is now a happy power walker beating out most dogs half her age and back to herself of high energy in agility. We remain on the raw diet (only purchased from a reputable establishment) and when we need the herbal supplement from Robert McDowell it is quickly sent from overseas.
While circumstances and health issues are different I'm glad I went this route. I realized a commitment had to be priority in following the instructions. I don't even what to think about where "my shadow" might be right now had it not been for the help of you folks and your responsiveness in working with me.
To me your the best!
Warm Regards,
A Happy Camper in Northern, New Jersey (USA)