Amazing result! My kitty, Indie, who is an adorable little snuggle bug and if she is not on my lap (as she is right now) then she is curled up with her sister. She has been on allergy vaccine and prednisolone for 6 years with limited success.
A friend suggested I contact McDowells and I felt I had nothing to lose as I was desperate given my little kitty was having regular relapses on the dermatologists protocol. She is on the Blood Cleansing Drops and also the Skin Allergy Drop
Since being on your drops, (as prescribed by Nicki) she has only once had to wear the suit and only for three days. It has changed our life and most importantly now she is being successfully weaned off the prednisolone I don't have to worry about any long term side effects of that drug.
I will freely say I was sceptical but I am elated with the result and so is Indie, she is a much happier kitty.
I am amazed at the results as she has now gone 6 months without a relapse - she is still on the dermatologists injections and the pred but I have been gradually weaning her off and I am so grateful for the help and results from the products specified for her by the vets at McDowells.
A thousand thanks, Dianne
PS her coat was always very lovely but now it is even more silky.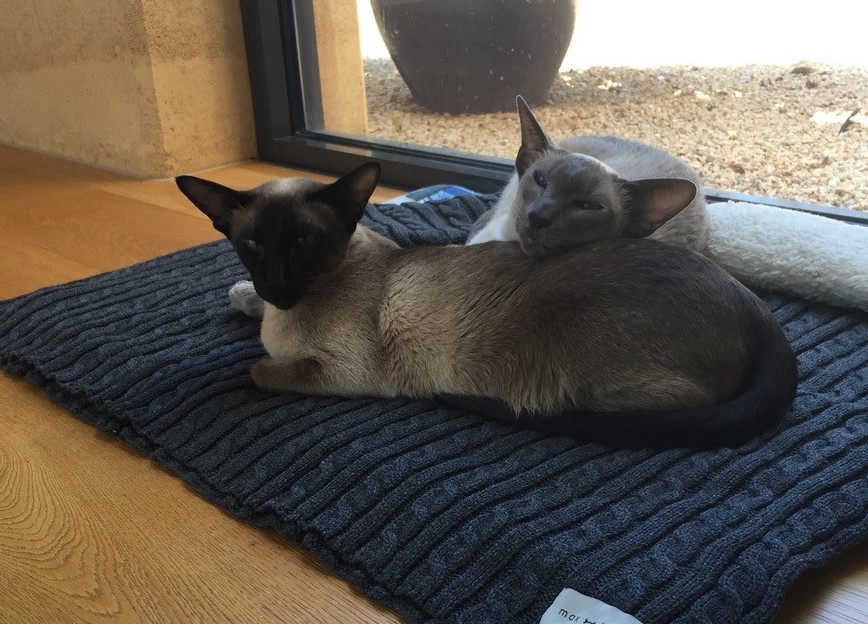 In this pic you will see she is wearing a skin suit, this has been the other miracle along with your drops which has changed her life as with her atopic dermatitis the injections she was having every 3 weeks were not terribly effective and she would regularly (once every two months or more) have relapses which resulted in her having to endure one of those ghastly hard plastic elizabethan collars for ten days or so (needless to say she hated it). I found a lady by the name of Sue England on facebook (Devon Rex site) who makes these wonderful suits that stop the animal from over grooming and causing raw lesions.