Peanuts are actually legumes, not nuts. They are in the peas and beans family and contain healthy fats, vitamin B6, vitamin E, niacin, and protein. But not all peanut butters are the same....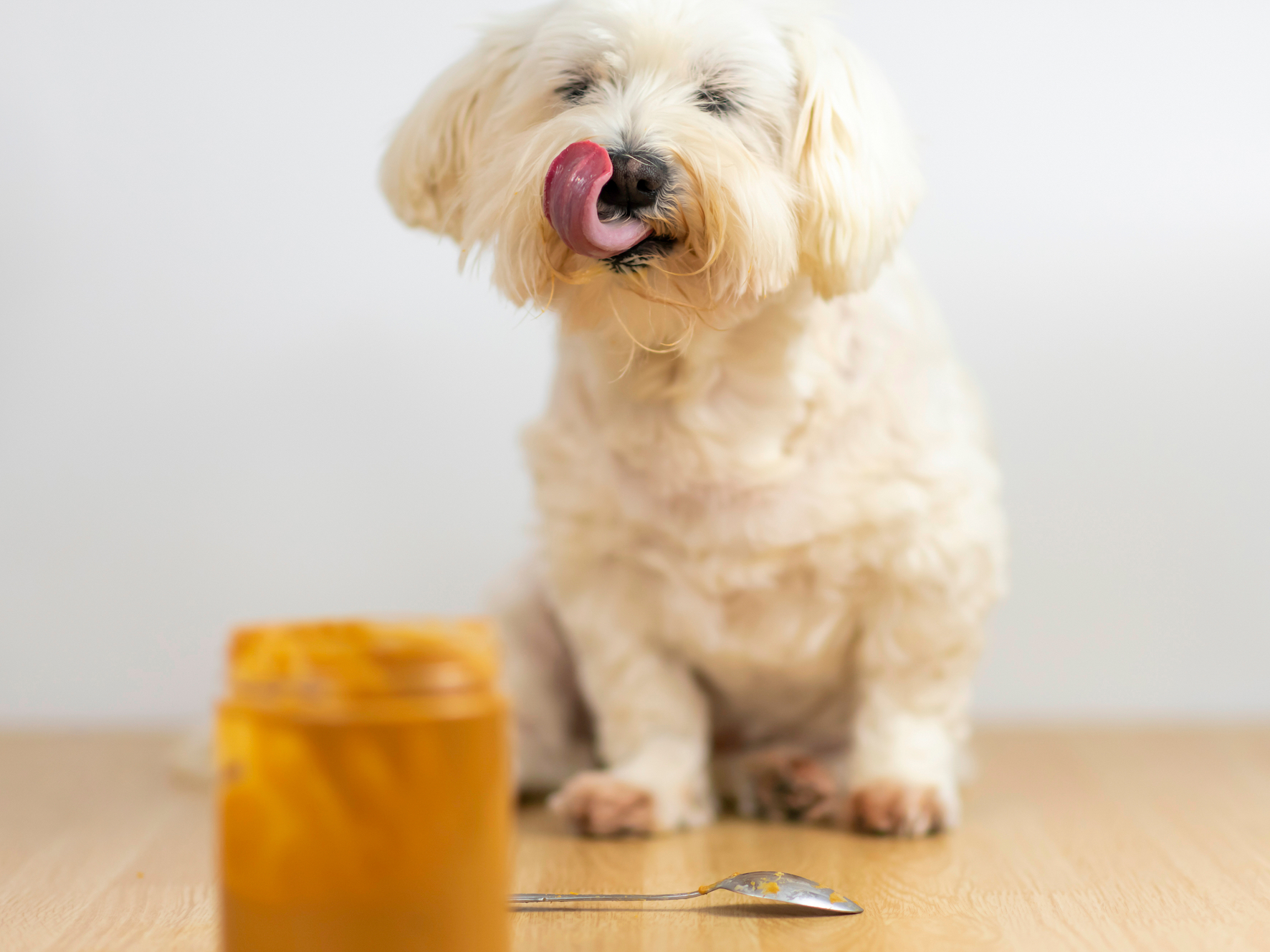 Most dogs love peanut butter. It can be used to distract your dog from activities he doesn't enjoy (like bathing) enticing them (into a car or crate), for boredom when used inside food puzzles and interactive feeders. Peanut butter might be a great solution if you'restruggling to get your dog to take herbs or medication.
Peanut butter can be ok, but there are a few factors to consider...
Aflatoxin contamination is a real issue for peanuts. Peanut butter is not something we would recommend on a daily basis.
Peanut butter is high in calories so it's not good for dogs needing to lose weight. Dogs also have a hard time digesting a lot of fat so again, don't feed more than a small teaspoon. Excessive fat consumption can lead to pancreatitis, a painful health condition.
I would also have concerns about using peanut butter regularly with dogs with dental issues. If they are not having their teeth brushed regularly, or eating raw bones the claggy paste can coat the teeth, potentially causing issues.
Some peanut butters are sweetened with Xylitol, which is toxic to dogs. Xylitol can also be labelled as birch sugar.
So, to sum it all up, a small amount of peanut butter on the odd occasion in home-made treats or as a treat on it's own, is ok!
What peanut butter is best then?
The best type of peanut butter for your dog is dry roasted, with no salt or sugar, no added cheap oils and no preservatives. Choose organic if possible!
Make your own healthy peanut butter for your dog
We created this recipe and it includes our Roar paste (choose your own variety!)
Ingredients:
1 cup of peanuts, raw and shelled
1 teaspoon of Roar paste (optional)
1 teaspoon of Millet and Linseed (optional)
Add a little extra oil like olive, fish, flaxseed or coconut oil (if you don't use Roar)
Method:
Roast the peanuts in an oven at 180 until they're lightly brown
Add a little oil or the Roar paste, millet and linseed and blend until you get the desired consistency
Scoop in to a jar and refridgerate