Research is showing that our every-day lawn chemicals that can cause many health issues for pets. Pesticides, herbicides, insecticides, fungicides, rodenticides, and fertilisers - the list seems endless! Some of these chemicals could be increasing your pets at risk of developing certain types of cancer too.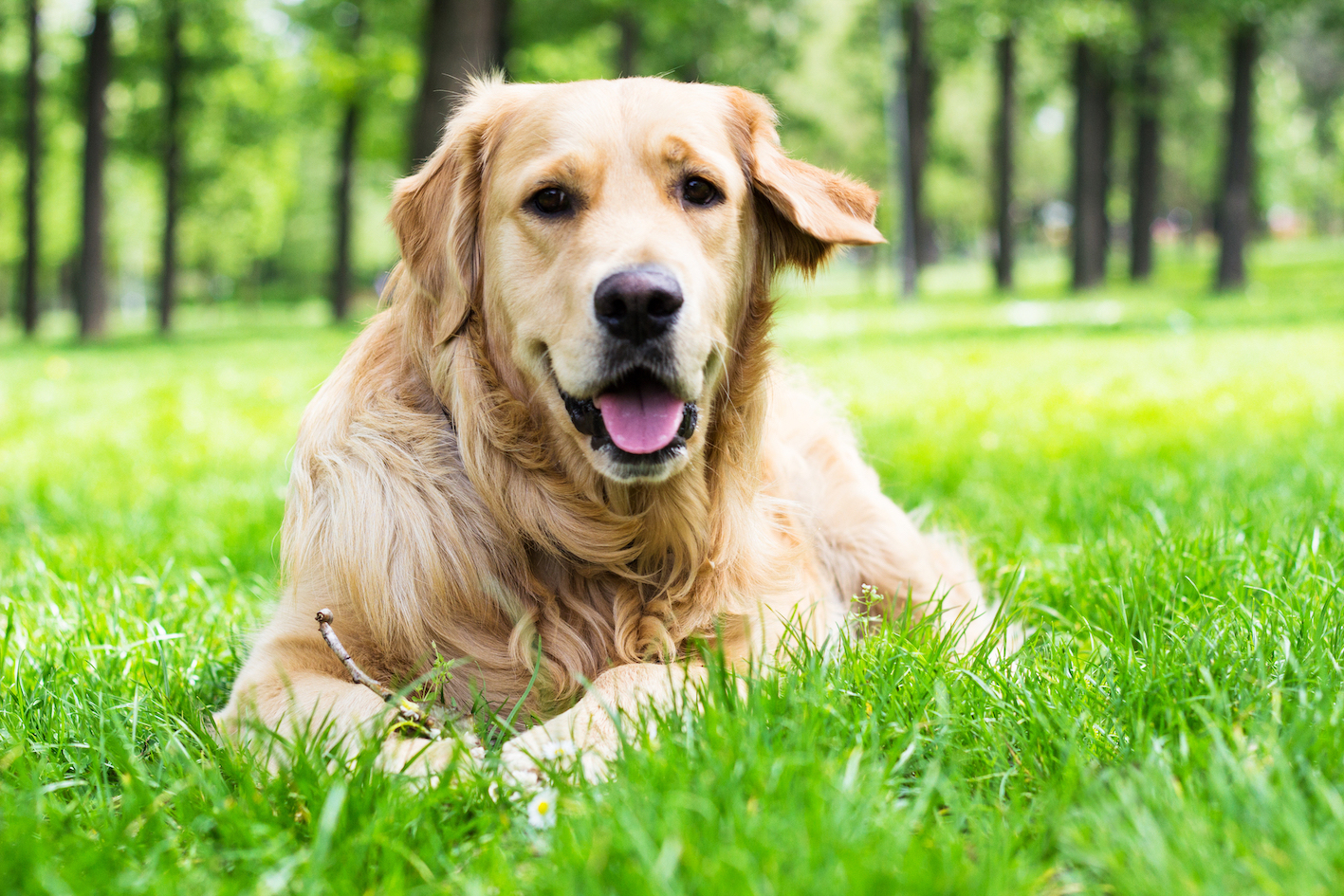 Typical chemcials used on lawns and gardens include;
Herbicides (kills plants or 'weeds')

Insecticides (kills insects)

Fungicides (kills fungi and mold)

Rodenticides (kills rats and mice)

Bactericides, such as disinfectants or antiseptics (kill bacteria)

Larvicides (kills mosquitoes or larvae)
A product commonly found in large garden centres and hardware shops is called 'Weed and feed'. It refers to any lawn care product that contains a combination of herbicide and fertiliser that kill weeds and a promote a green, lush lawn. These products contain chemicals that are harmful for your pets if they on their paws or fur. We're not aware of any pet-safe weed and feed products, so what can you use instead?
One study showed that 76% of dogs had chemicals in their urine after the lawns around their homes were treated conventionally!

Exposure to herbicide-treated lawns has been associated with significantly higher bladder cancer risk in dogs (1).

How are they being exposed?
Dogs can potentially be exposed in two ways; ingestion or via skin.

If your dog has been exposed via ingestion
Something else to consider is the use of chemicals on footpaths and council areas. You have the abrasion on the paws on the cement which brings a lot of blood supply to the paw which makes it even more able to absorb the chemicals that they are standing on.
Bayer AG (which acquired Monsanto in 2018) announced that cancer-causing weedkiller glyphosate will no longer be sold for residential use in the U.S. by 2023.
Symptoms of exposure
Short-term, your pet may experience these symptoms;
Collapse

Diarrhea

Drooling or excessive salivation

Lethargy

Seizures

Vomiting

Skin irritation or rash
Long-term, pets are showing higher development of cancers, skin irritation.

What can you do?
First stop, if the poisoning is acute, is the vet!
And last but not least, read all the labels and avoid products that aren't marked as safe for pets. The biggest worst produsts are ones that contain insecticides and snail bait.
How to make a foot wash
You can also make up a tea to use to wash paws after coming in from a walk. This helps to wash off any chemical such as herbicides, pesticides or fertilizers that can contaminate the path. You can use either organic green tea or organic black tea.
Infuse a teabag in a cup of water (or two teabags in a bowl depending on how much liquid you find best for washing her feet).
Allow to infuse for a minimum of 15 minutes. This can be made fresh just before you leave the house for a walk and used warm when you return, or you can make and store in the fridge, using cool tea to wash her feed in summer for a refreshing wash. When arriving home wash her feet in the tea. The tannins act to constrict and tone the tissue, remove any chemical residue that she may have stood in whilst walking.
The tea can be very soothing and reduce any inflammation to the paws. After drying we suggest apply the skin irritants cream.
Another option is the put a splash of apple cider vinegar in some warm (or cool depending on the temperature!) water and use this to wash their paws.
References
1. Detection of herbicides in the urine of pet dogs following home lawn chemical application
2.