Bone broth is an amazing, healing powerhouse of nutrients. It is made by slow cooking animal bones and connective tissue, all largely made up of collagen.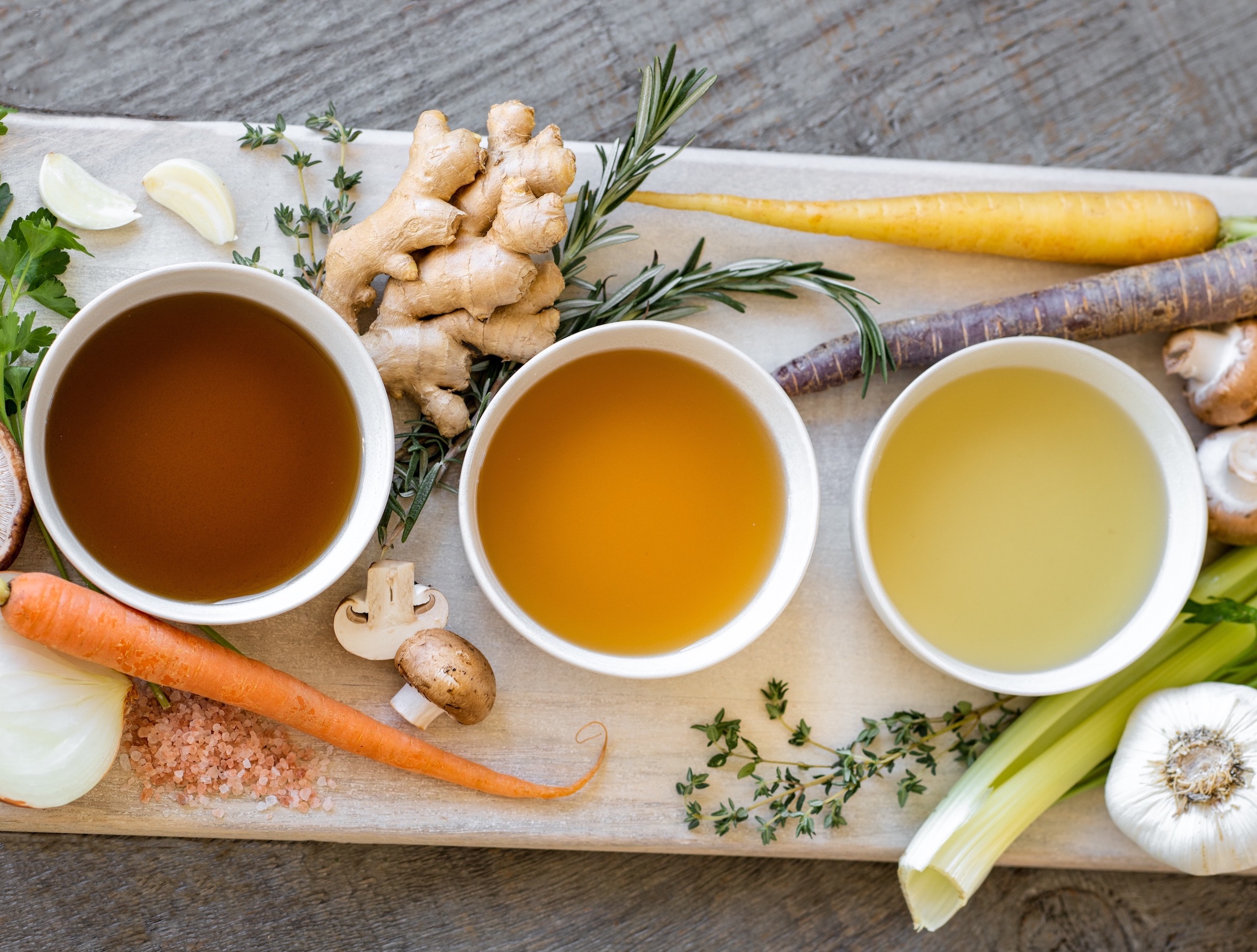 This wonder food has been used for centuries, but has recently regained popularity. The process of long, slow simmering in water, with an acid (apple cider vinegar or lemon juice), helps to draw the nutrients out of the bone and cartilage.
The cartilage in the joints dissolves into the liquid, where it becomes readily absorbed and utilised when ingested. It is rich in chondroitin, glucosamine, amino acids and minerals. When in a liquid form, these are absorbed rapidly, and are healing to the gut lining whilst also providing minerals for other body tissues. A sick, or convalescing dog can benefit from bone broth, as a gentle and easily assimilated meal, requiring little digestion. It can also be added to meals for dogs suffering arthritis, to help provide an easily utilised glucosamine supplement.
Bone broth can be used as the base of a meal, or given as a jelly treat.
Frozen ice cubes can be a nourishing treat on a hot day.
Ingredients
2kg free-range chicken carcass or grass fed beef bones.

3 stalks celery, including leaves

3 carrots

Handful of Parsley

2Tbsp apple cider vinegar
Method
Place all ingredients in slow cooker. Cover with filtered water and simmer gently (chicken 12 hrs, beef 24 hrs).
Allow to cool, and strain.
Pour into ice cube trays, or small containers (depending on the size of your dog) and freeze.
To use, defrost single portion, and serve.