Curcuma longa, commonly known as turmeric, is an asian spice that comes from the root of the turmeric plant. It is a flowering plant of the ginger family and has been used for centuries. It plays a major part of Ayurveda, Siddha medicine, traditional Chinese medicine(1).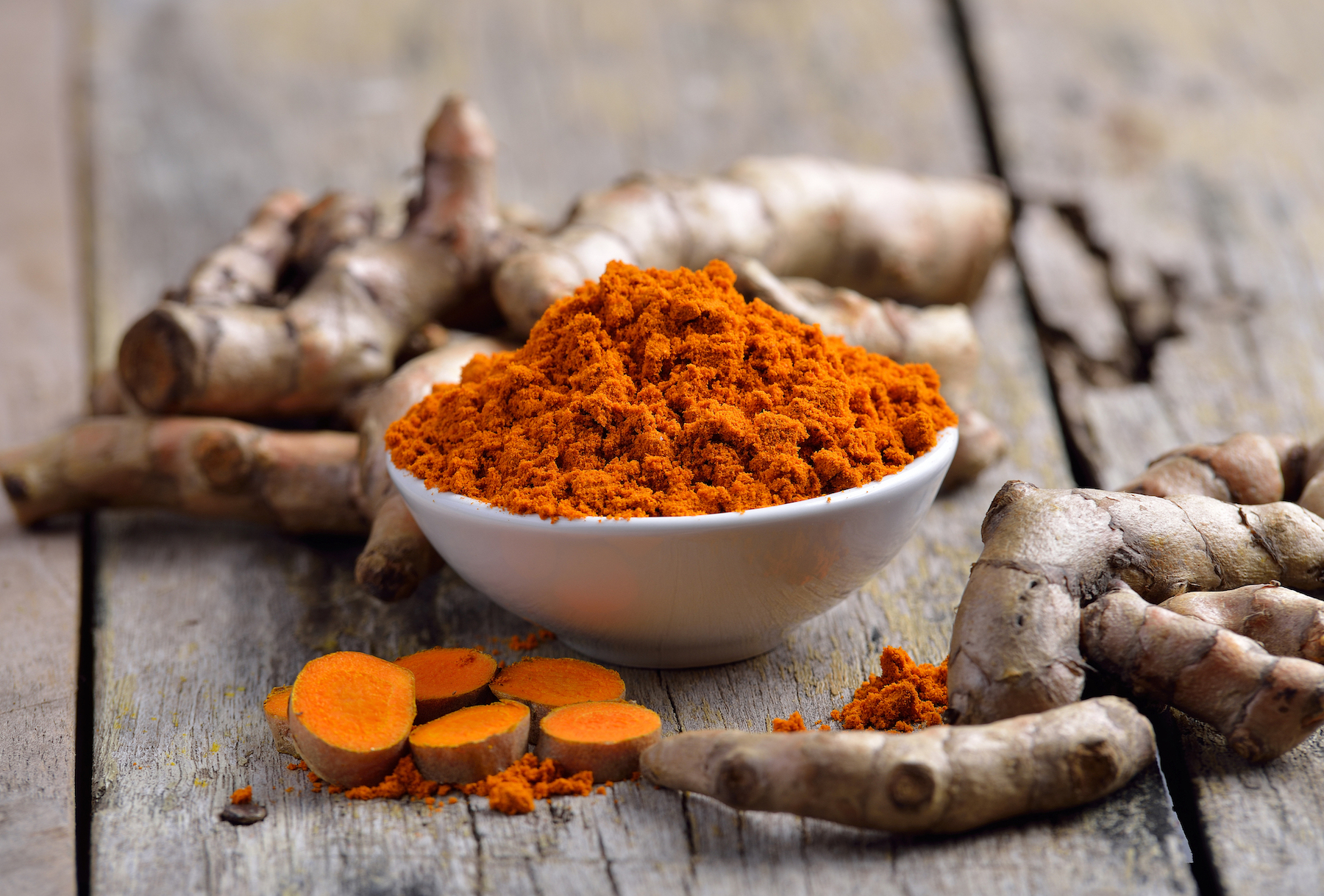 Tumeric contains compounds which are are called curcuminoids, the most important of which is curcumin. It is known as natural anti-inflammatory, a powerful antioxidant, has anti-bacterial properties and it is research is showing it to have anti-cancer properties too(3).
A growing body of research suggests that curcumin is effective for both the prevention and therapy of cancer. Early data has shown that curcumin can both inhibit the formation of tumors in animal models of carcinogenesis and act on a variety of molecular targets involved in cancer development (5).
Many different cultures in India, Asia, and Africa have been using turmeric in food and remedies to aid digestion, cure skin ailments, relieve arthritis, and regulate menstruation.
Tumeric has many uses including;
Reducing inflammation

Helping heal gut issues

Immune system booster

Has been used in the treatment of epilepsy in dogs
There are several other things that can increase bioavailability of tumeric. Piperine is the major active component of black pepper and, when combined in a complex with curcumin, has been shown to increase bioavailability by 2000%! (4).

Research also shows that consuming turmeric with a fat source (like ghee, olive oil, avocados, nut butter) can also increase absorption.
Including tumeric in your diet
Turmeric can be consumed as a powder, whole root, juiced or in a smoothie, as an extract, and tablets or capsules. If you decide on a tablet or capsule, look for one that includes black pepper.
Tumeric suggestions;
Consume tumeric tea

Add to curries

Spice up a smoothies

Add to soups

Add a little to boiled rice

Sprinkle oven- roasted or pan-fried vegetables
McDowells Products
Golden Paste+
Golden Paste+ is specifically formulated to enhance the bi-availability of Turmeric. It contains pure turmeric powder with 5% curcumin (for increased therapeutic potential), flaxseed oil, apple cider vinegar and black pepper.
Greasy Heel
This powerful, topical salve contains herbs, including tumeric, that act as a natural anti-bacterial and anti-fungal barrier. It can be used to fight mild cases of infection.
References
(1) Kikusawa, Ritsuko; Reid, Lawrence A. (2007). "Proto who utilized turmeric, and how?" (PDF). In Siegel, Jeff; Lynch, John; Eades, Diana (eds.). Language Description, History and Development: Linguistic indulgence in memory of Terry Crowley. John Benjamins Publishing Company. pp. 339–352. ISBN 9789027292940.
(2) Curcumin: A Review of Its Effects on Human Health. Susan J Hewlings 1, Douglas S Kalman 2 https://pubmed.ncbi.nlm.nih.gov/29065496/
(3) Anticancer potential of curcumin: preclinical and clinical studies. Bharat B Aggarwal 1, Anushree Kumar, Alok C Bharti
(4) Influence of piperine on the pharmacokinetics of curcumin in animals and human volunteers. G Shoba 1, D Joy, T Joseph, M Majeed, R Rajendran, P S Srinivas
https://pubmed.ncbi.nlm.nih.gov/9619120/

(5) Anticancer and carcinogenic properties of curcumin: considerations for its clinical development as a cancer chemopreventive and chemotherapeutic agent. Miguel López-Lázaro 1