Owning a puppy can be both an exciting and daunting period! There's so much to consider when bringing a puppy home. A dog is for life, not just the adorable puppy stage! Feeding your pup (or dog) and natural, raw food diet is easier than dog food manufactures would have you believe.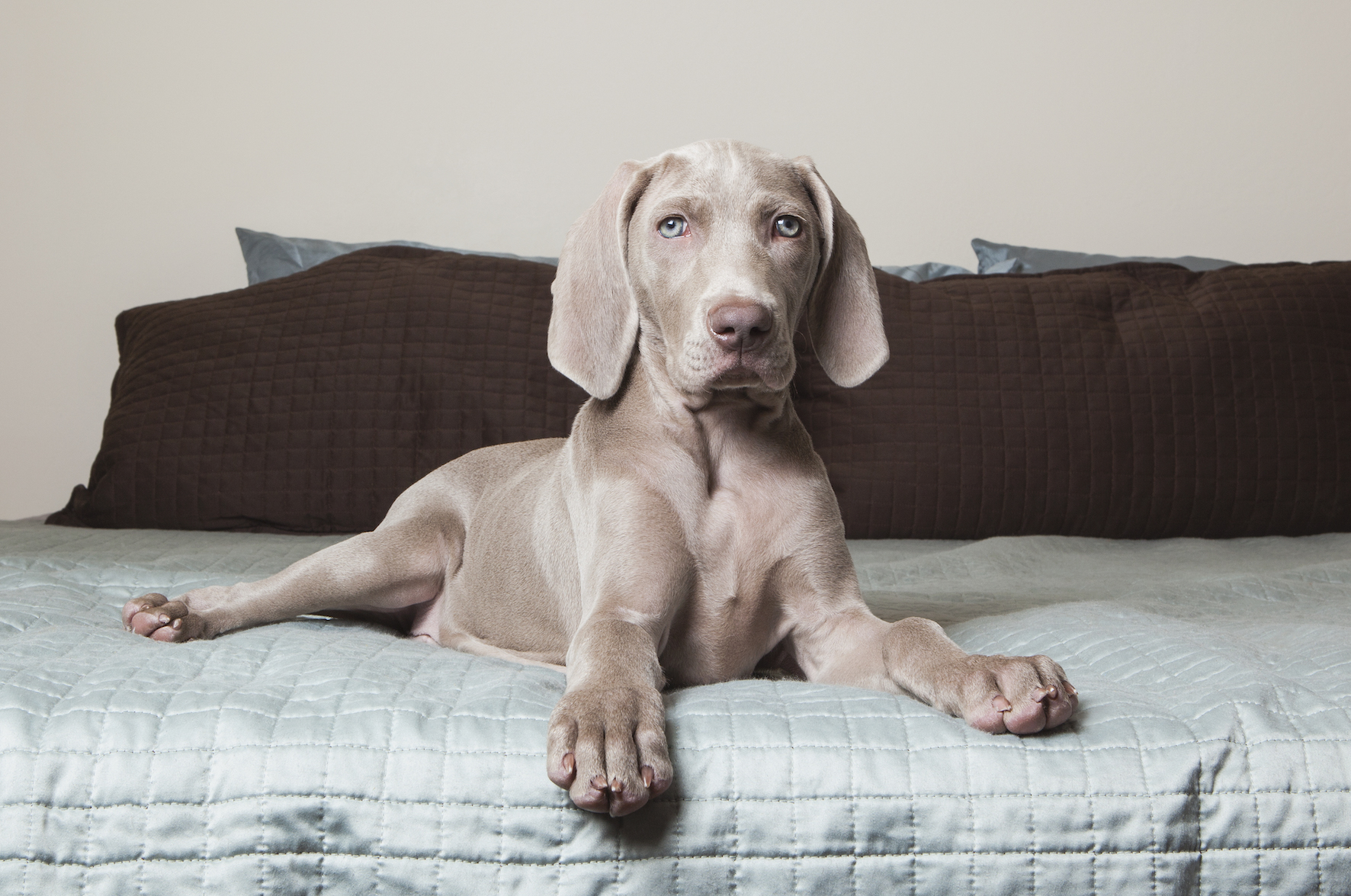 There's an old adage in dog feeding: "Watch the dog, not the dish". The amount you feed should be about 10% of your puppy's weight, but just observing your dog's eating habits and appetite is best. We want puppies to grow slowly and steadily, and they are best kept lean so there is not excess pressure on the joints and bones while they are growing. This is especially true for large breed puppies.
We advocate a mostly raw, and unprocessed, natural-based diet at McDowells. When you switch or start a puppy (or a dog of any age), begin with one type of raw protein. Then you can slowly add another, to ensure there's no reaction and that acceptance is higher. Just as we don't get every vitamin and mineral in every single meal, every single day and neither will your dog - focus on nutrient dense and varied meals.
Herbs are the ideal "food as medicine". Unlike artificial vitamins and minerals made in a factory, nature ensures that you absorb what you need and easily excrete what we don't! Try feeding poultry carcass, beef bones, lamb tissue and organs, fish off-cuts and some wild meats. Just like us, our animals want, and need, diversity.
Some protein suggestions:
Raw egg with crushed shell

Turkey and chicken necks

Chicken carcass

Beef neck bones (as they won't break teeth)

Tripe

Some organ meat (10 - 25%)
HINT: Limit fatty meat cuts as they overload the system and do not feed the stomach and small and large intestines of wild animals. The bones of large weight-bearing large animals (cows and sheep) do have the potential for cracked teeth so best to avoid.
Supplements
The Puppy Program has a combination of herbal formulations with nerve tonics, a digestive support and a powerful antioxidant which will help with all aspects of a pup's adjustment, both physically and emotionally. This offers a real solution to avoiding the development of nervous and metabolic habits which are really a reflection of difficulty in coping with any or all of the changes a pup must face.
This program will serve to protect the pups immunity, nervous system and metabolism from any detrimental effects of all the changes demanded of a new pup being separated from its mother and siblings, processed and placed in a new home.
8-12 weeks
Your puppy should be weaned and be allowed to be bought home not much earlier than eight weeks of age. Puppies should be fed less food but more often - around four times a day - to replicate how they'd feed from their mother. If your puppy hasn't been started on raw food at his first home, our advice is to start introducing small amounts with whatever they were being fed. You can start to include half a raw egg, a tablespoon of raw mince, a very small amount of meaty bones.
3 - 6 months
At this time, you can reduce feeds to two to three times daily.
6 - 12 months
Feeding can be dropped to twice daily between the age of six and twelve months.
1 year and onwards
At this point, your dog isn't really considered a puppy anymore but the good news is, his diet wont change greatly because you would have started out right!
"Whoever said you can't buy happiness forgot little puppies."―Gene Hill
READ OUR ARTICLE: THE DO'S AND DONT'S OF FEEDING YOUR DOG A 'SLOW FOOD' DIET
We also stock the book 'Grow your pup with bones' by Ian Billinghurst. It is a good introduction and guide for those wanting more information and detail.