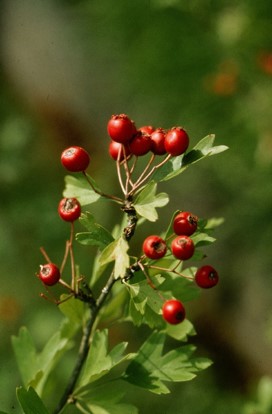 "True empathy is not just "thinking" the emotion. True Empath's feel the pain and anguish deeply of the other and with that connection send as much love and compassion as possible to facilitate healing"
It's not often that I feel the need to publish personal letters of gratitude that are sent to me. However, sometimes a story just needs to be told. Too many women these days are given extreme solutions by the conventional medical system for things that can be easily corrected with herbs and diet
Jo, a local woman, had such an incredible change from the program that I prescribed her that she and I both felt that it would be beneficial to publish her story of transformation.

Unless you have experienced extreme anguish from pain, you can't know how debilitating this is on all levels, and the knock on effects that this has.
I have always said that a kind and open heart is what one needs first and foremost. Someone to listen, and actually hear your concerns in a genuine way. This can open one up to the possibility of healing – it is like re-programming yourself at a deep level. Sometimes, all we need to have is the belief that healing is possible. If you're unsure of this power of belief, I suggest reading Dr Bruce Lipton's Biology of Belief as an introduction.
It is this factor that played a huge role in Jo's journey of healing. Her life is now going forward successfully on all levels - even opening up a new business that is going very successfully!
To be able to help her become fully functional again has been wonderful to see. When the one is well, we are all well.
I hope that you feel as inspired by her transformation as I am humbled by her gratitude..
Dear Cath,
I have finally sat down to put pen to paper and express my sincere gratitude toward you and your work.
After coming to you on one of my darkest days crying uncontrollably and suffering from hormone imbalance, and stress from shock and trauma. I was constantly in pain with uncontrollable bleeding from my periods. I had no where else to go , no other options from the Doctors other than to have major surgery and have my woman hood removed and me to deal with the scars.
I called you, and came and sat down in your chair at my wits end with my health.
Not only did you recognise my symptoms with empathy, but you cared so much for me and recognised that I needed help straight away.
While you whipped up some remedies for me and devised an eating plan for me, and a way to look after myself and alleviate my stress( my stress was primarily on the cost knowing that I had limited money but knew that I needed this and that this was my last hope)
Your kindness and compassion toward me will be something I will never forget, the fact that you helped me out with money and I was able to pay off the products eased my stress, your warm hug and look into my eyes telling me that I was going to be OK seemed so unfamiliar after the countless Doctors I had been to see.
Within a fortnight the bleeding and pain stopped and I was able to function normally, which I had not been able to do for months.
Within two cycles my periods were regular and without much pain. I am now a happy healthy 35 year old mother of 3children, and 4 step children.
I thank you form the bottom of my heart for saving my life and my body from being butchered. My results were none other than amazing!
Yours Truly
Joanne T
Bathurst August 2014