Commercial dog treats and kibble contain many unwanted ingredients. Cheap fillers, artificial flavours and colours and even glue has been found in commercial dogs treats. Bulk 'meat meal' which is meat by-products heated at very high temperatures to destroy bacteria and viruses is the base of most dog food. Cheap and unstable vegetable oils are also a major component and are incredibly inflammatory.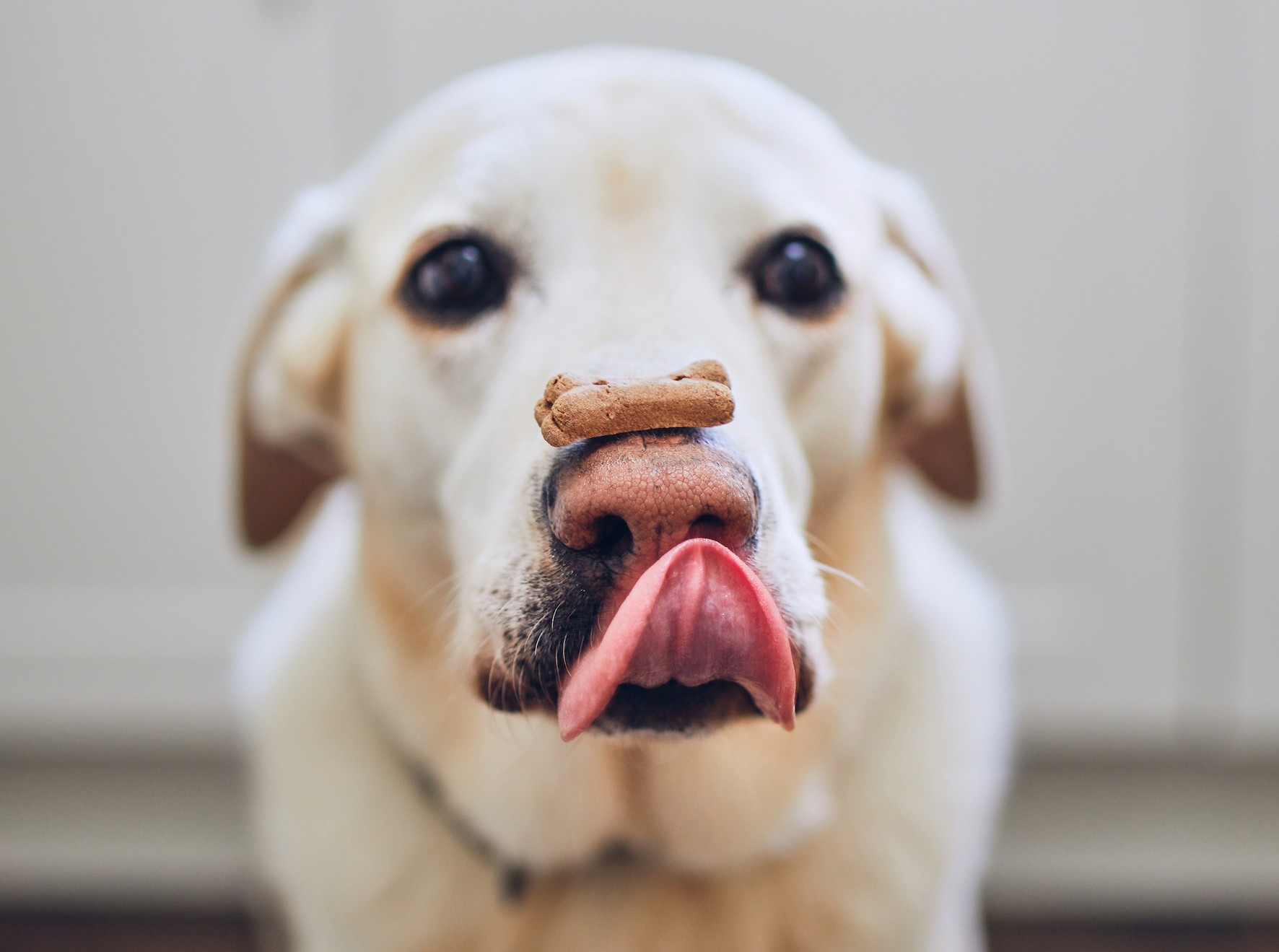 For a treat, try this recipe which uses the millet and linseed as a main ingredient. This recipe is high in silica and very nutritious for your dog. We've included our very popular dog supplements to make these treats even more wholesome. Super charge your dogs treats and feed him the good quality food her deserves!
Ingredients:
3 cups millet and linseed
1 egg
2 tablespoons butter, coconut oil, chicken fat or beef lard, or any other fat that will solidify at room temperature, melted
1 cup of Prancing Pooch
1 ½ teaspoons baking powder
1 tablespoon of yoghurt (optional)
2 level measuring spoons of Forever Young
1 level measuring spoons of Dogestive
1 cup hot water
Method:
Mix all ingredients and use enough water to get a pliable dough. Roll out to about 1cm thick. Position about ten on greasepaper on an oven tray. Put pan in preheated oven 200*C (392*F) and cook for 15-17 minutes in a fan forced oven. Cool cooked biscuits and place in sealed container. Keep in fridge. If not kept in fridge, biscuits will develop a green mould after about five days.
Benefits of adding the McDowells dietary supplements
Forever Young contains collagen and glucosamine. It supports coat health, can reduced skin allergies, builds and maintains muscle, strengthens cartilage, bone, tendon and ligaments, reduces arthritis, inflammation and pain, lubricate joints for better mobility, improves intestinal health, boosts energy.
Dogestive maintains general health and supports beneficial micro flora in the gut to aid digestion. It contains dolomite, Spirulina Powder, Dandelion Root Powder, Liquorice Powder, Aloe Vera Powder, Chamomile Powder, Fennel Powder, Brewers Yeast, Slippery Elm Powder.
Prancing Pooch can be used on a daily basis to maintain general health and vitality and to assist in movement and reduce stiffness. It contains a combination of millet and linseed meal, green tea, white willow, rosehip, ginger, kelp, beetroot, turmeric and devils claw.