Wild dogs eat nearly all of their prey - bones, skin, glands and offal. Just like us, our animals want and need some diversity. Both cats and dogs have evolved over thousands of year to consume raw meat. Their bodies are adapted to process raw, living foods with lots of a variety...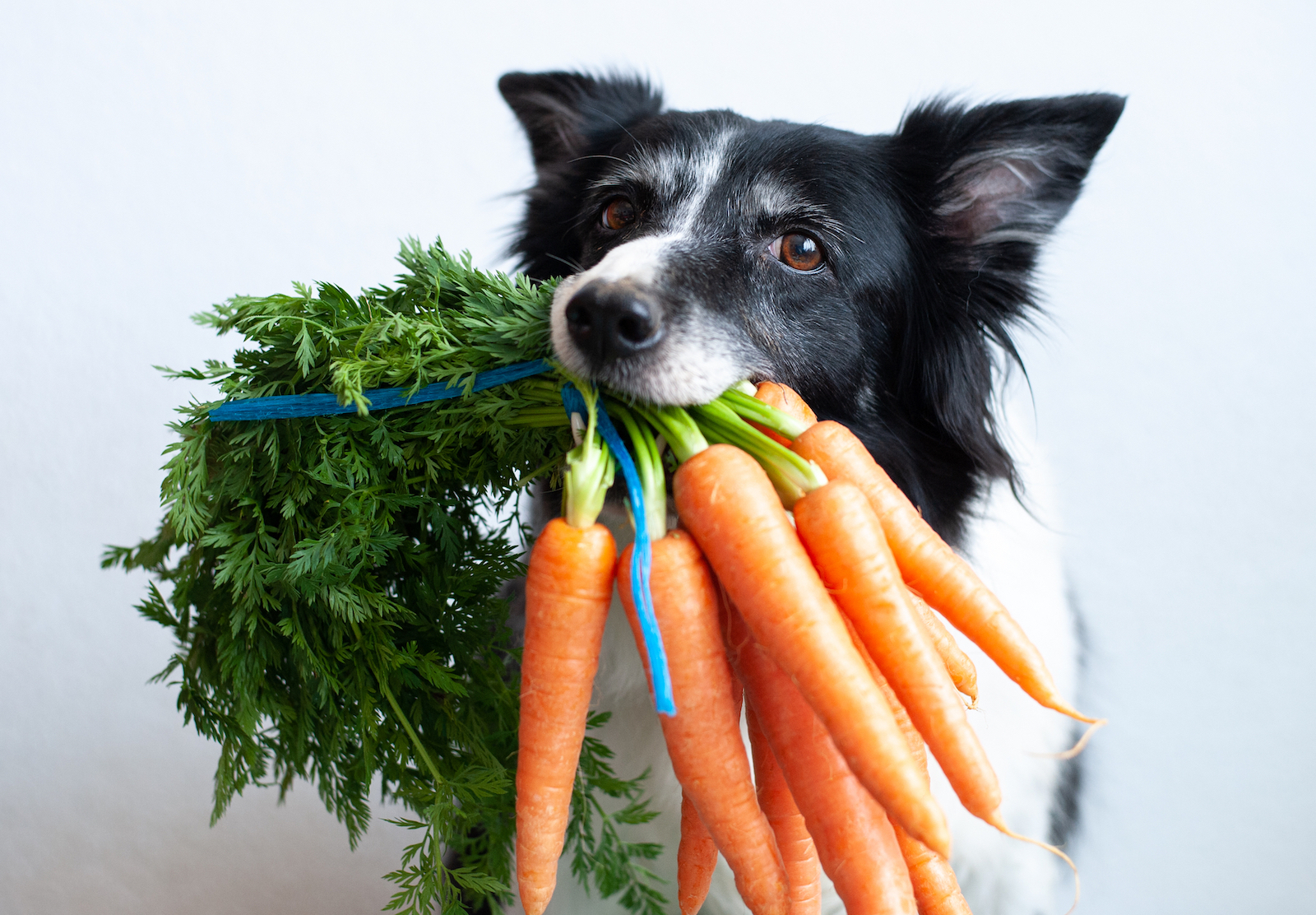 Dogs have adapted to thrive on meat and non-meat scraps along with roughage. Remember to feed a variety of raw meats. Feeding raw chunks of the muscle of one type of animal isn't going to cover the basic nutritional needs.
The best food for your dog may vary depending on his individual needs. The basic diet, however, should consist of mostly succulent, raw, meaty bones with the addition of some organ meat, plus a little muscle meat, raw eggs, portion of mashed banana or 1 dessertspoon of yoghurt. Some people feel that vegetables can provide additional nutrition.
However because of the design of the dog's teeth and his digestive system he probably won't be able to derive much nutrition from fruits and vegetables unless they are cut very fine, mashed , or lightly cooked. A good way of serving vegetables/fruit is the fibre remains from making your own juices, mixed with minced raw meat.
Try to find grass-fed meat. It's better for you and your pets.
Mcdowells Suggestions
Roar
Roar is a super-food additive made from 100% real, natural ingredients to support internal health and wellbeing. Feeding your dog with Roar and our recommended diet improves the whole digestive system.
Barf diet book
The BARF Diet stands for "Biologically Appropriate Raw Food" or "Bones And Raw Food". The BARF Diet, written by Vet Ian Billinghurst, is the third book of the series that directly deals with feeding pets naturally with a healthy evolutionary diet. It is the first book in the series that individually deals with feeding both Cat's and Dog's. It contains the important background material from the first two books as well as much new information for the reader.
References
(1) Nutrient digestibility and fecal characteristics, microbiota, and metabolites in dogs fed human-grade foods. Sungho Do, January 2021.