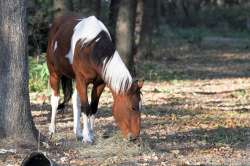 This is a combination of Calendula and Yarrow and acts as an antiseptic and astringent to stop blood flow from an open wound. It can be squirted or sprayed directly into a wound as first aid to reduce blood flow and again after washing the wound.
Debris may be drawn from a wound after bleeding has ceased using castor oil which is preferable to the routine use of antibiotics or anti-tetanus medication.
The Antiseptic/Styptic will protect the wound from infection and allow it to heal from the inside out, with the minimum of scarring, by taping together the edges of the wound. In the most severe cases it can be used in conjunction with stitching.