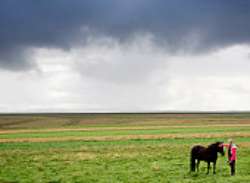 Kellosheil Park, near Bathurst NSW, provides an opportunity to agist your horse, while accessing our Herbal tinctures (if needed) for illness or injury Recovery. The Equine rehabilitation team is headed by Cath McDowell.
Holistic Equine Agistment and Rehabilitation
We provide separate 4 acre paddocks which your horse will share with one or two others. We personally feed, rug all the "patients" and where appropriate mix the herbal treatments into their morning and evening feeds. This daily handling and observation helps us assess progress in each individual animal.
Agistment Costs $220 per week. If a herbal program is recommended, in most cases the cost is LESS THAN $40 per week. (Of course we will always obtain your consent before commencing/ changing any Herbal program.
Click on the links below to see articles on some of the Injuries, Physical or Nervous Conditions that we may be able to help with:
WindgaSinus Infection/ Inflammation Supportlls/ Capped Hocks
Locking Patella or Stifle Lock Herbal Treatment
Anhydrosis / "The Puffs" Treatment
COPD (Chronic Obstructive Pulmonary Disease)
We will discuss your Horses needs with you and recommend an appropriate herbal program aimed at speeding up healing, minimising scar tissue, as much as possible repair ligament elasticity or microscopic bone cracking. They can also help with joint lubrication and scarring.
These Herbal programs utilise products shown on our web-site www.herbal-treatments.com.au
In many cases, Herbal mixes are made up specifically for a particular horse after Robert or Cath have been able to observe the horse at close quarters.