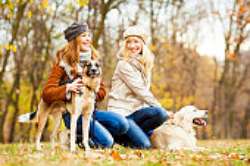 This treatment provides relief and reduces symptoms at the time of an acute attack of a skin allergy or irritation.
The herbal mix includes Thuja, Vervain, Euphorbia, Chamomile, Alfalfa and Hypericum along with the Bach Flowers Walnut, Impatiens, Holly and Rock Rose.
This formulation, if given at frequent intervals at the first signs of an allergic rash or itchy problem, will often stop this situation developing into something more chronic.
It is also very useful when given as symptomatic relief whilst treating chronic conditions with other preparations such as my Skin Problems / Blood Cleanser.
Dose: 5 to 10 drops for Tiny and Small Breeds; 10 to 20 drops for Medium and Large breeds. (Please use the "Ask A Question" link below, to ensure you get the best Herbal Program and the correct dose for your sick dog!)